2023-03-21
7 ways to boost your creativity by David Reid Anderson
Creativity skills can be acquired. However, honing them requires daily practice.
Here are some great tips from David Reid Anderson, head of our Creativity 4 Innovation course.
Gain confidence in creative techniques and use it for developing your business. A two-month venture starts on April 20th.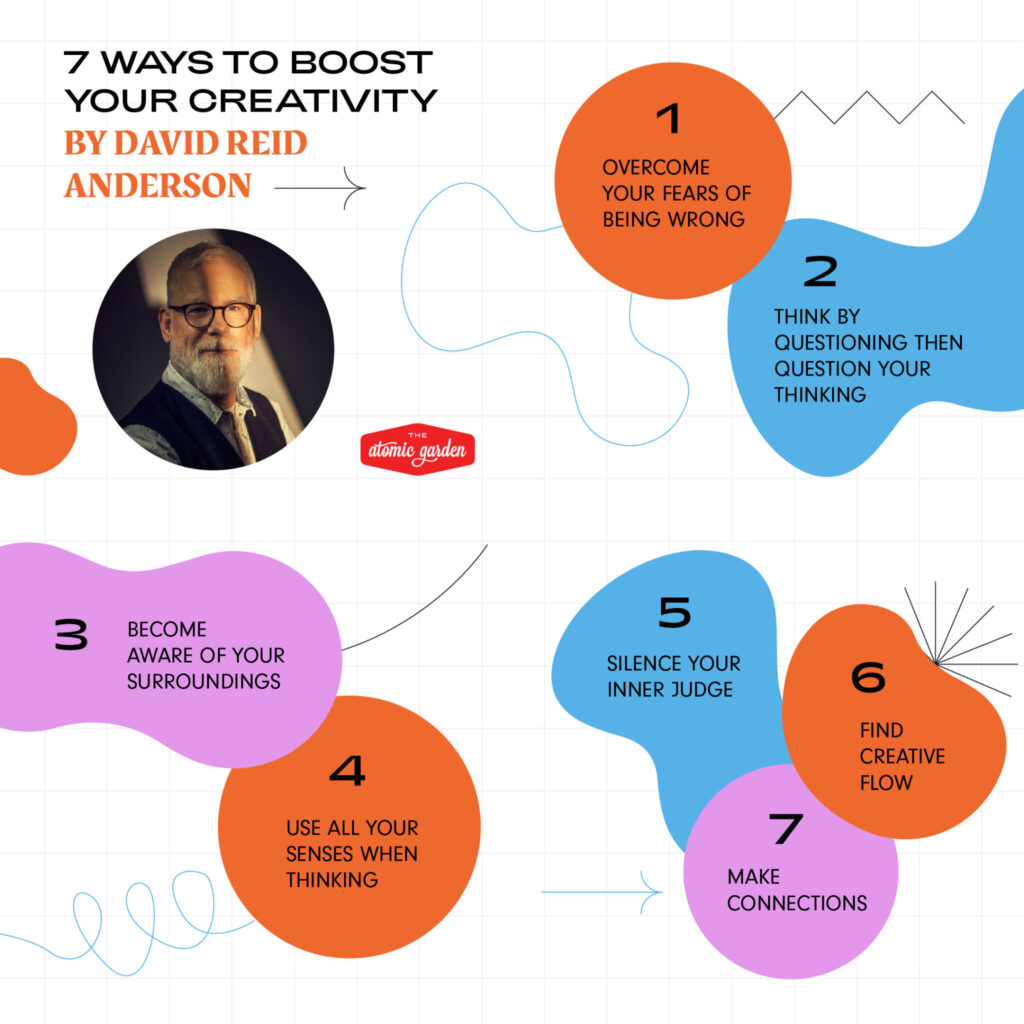 Become atomic
Have a question? It means you're ready to be better
Would you like a consultation?
We look forward to receiving your letter or call
Address
Gedimino pr. 27, Vilnius
The most important news, information about upcoming courses, insights and feedback from teachers and Atomics - directly to your mailbox.