For business
Leading companies are well aware that continuous employee development is part of their business success. Therefore, we have already prepared, or can offer training programmes for organisations to provide their employees with the necessary competencies or raise their qualifications.
Team
training
It is worthwhile to send a group of colleagues to The Atomic Garden, as we help all the team members gain knowledge and competencies while teaching everyone to face challenges as one. Besides this, the training is an excellent tool for motivation. Are you looking for a more attractive price? Of course, we're willing to discuss that.
Individual
training
It's not exactly what we're looking for... We've heard this before. Contact us, and we will prepare a training programme that suits your needs, services and products.
Targeted
training
There's willingness, but there's no time? In that case, we will provide your team with the necessary knowledge in a certain area. A few hours of training will provide information about the latest trends, along with comprehensive insights.
Creative
session
The Creative Brief Contest is a 3-4 day intensive creative marathon, where young creatives and experienced mentors work together and look for advertising ideas that could solve a pressing problem facing society, with the aim of building a more sustainable world. Would you like to contribute to this initiative? Contact us!
Space
Rental
Large and small events, meetings and other activities can take place in the school. A 300 sq.m space is located in the city center and has three fully operational auditoriums and a spacious kitchen.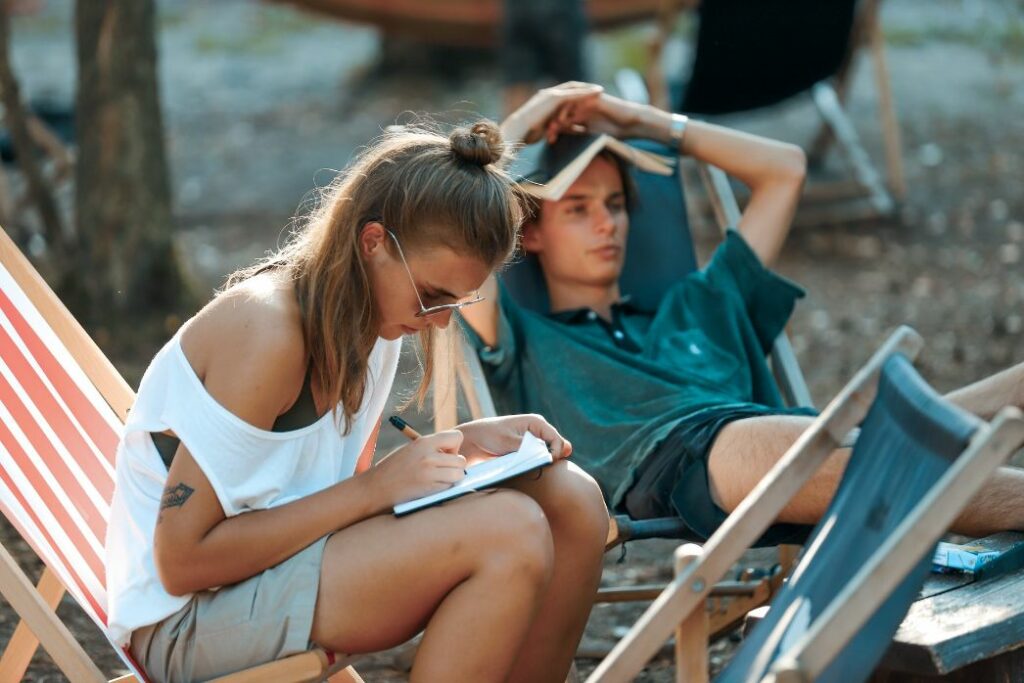 Testimonials
Dangius Keras - Teltonika, Digital Advertising (for business)
The course is perfectly planned and organized, the necessary materials, presentations, references, etc. are provided in a timely manner. The teachers' competence, experience, knowledge and passion for the taught subject are obvious - true professionals. I was especially impressed by their benevolence, desire to help, to answer questions so that no doubt or uncertainty would remain. The course itself and the homework helped to clearly understand social media planning, the necessary stages and the structure of the strategy. Thumbs up.
Gediminas Mikalainis - Teltonika, Digital Advertising (for business)
How to find a B2B training option when everything in Lithuania is dedicated to the B2C market? Although it took a long time, together with The Atomic Garden, we managed to adapt the course to the B2B market. These months of training were really very intense. The amount of information and the time it took to absorb it was quite extreme. However, such intensive work made it possible not to deviate from the essence. The course helped to look more broadly and understand how many untapped opportunities there are, what can be done to find the target customer. They also helped to answer why one or the other should not be done. Communication is not a goal, communication is a tool to achieve your set goal - this statement was only once again confirmed by the acquired knowledge.
Would you like a consultation?
We look forward to receiving your letter or call
Address
Švitrigailos 36, Vilnius (Cyber City)
The most important news, information about upcoming courses, insights and feedback from teachers and Atomics - directly to your mailbox.