2023-02-15
Copywriting for brands with Clare McNally
Heading up the GOOD brand development course is Clare McNally, a widely accomplished copywriter. She's always eager to provide priceless advice on how you can craft content for brands – don't miss out.
The three-month program for copywriters, art directors, and brand builders starts on March 6th.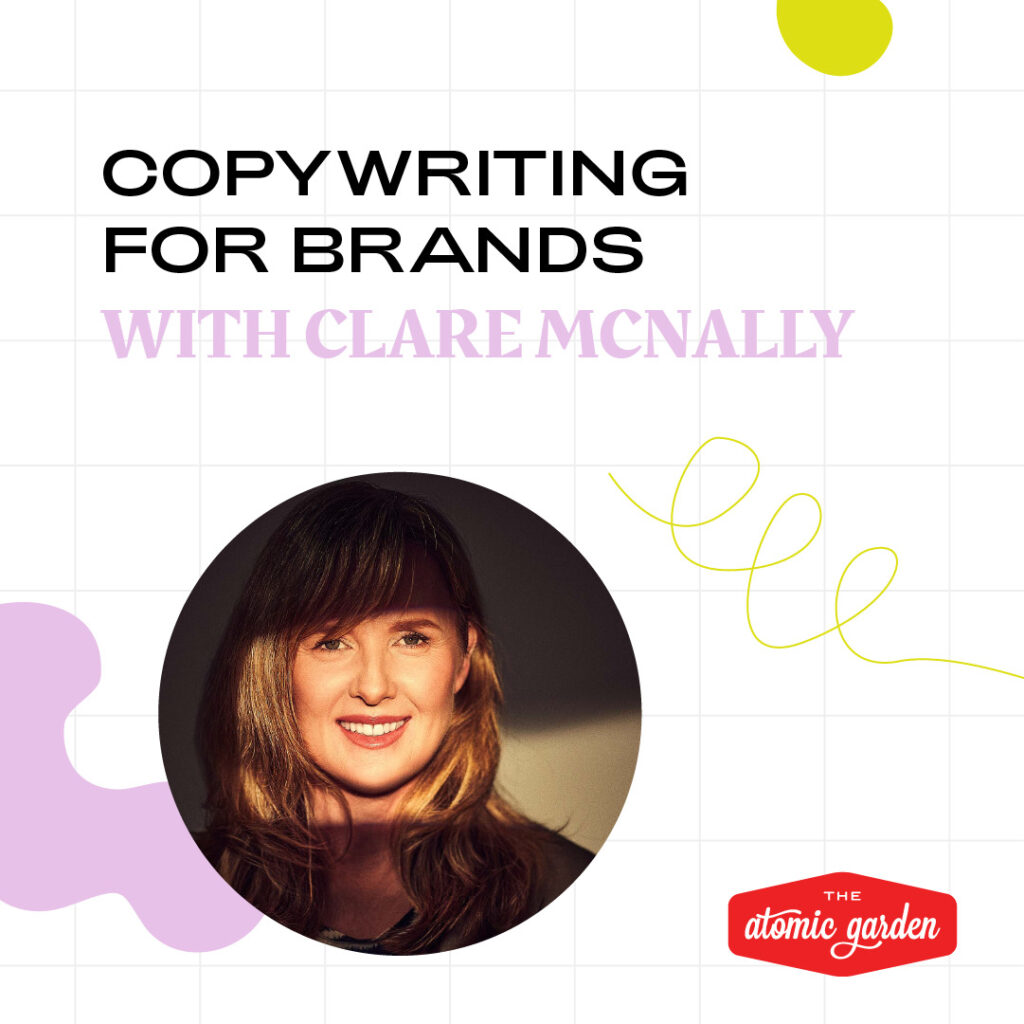 1. There are many moving parts to a brand when it's put out into the world. Language is a very powerful tool to hold all these parts together.
2. The key to good brand writing is to balance consistency and surprise.
* Consistency ensures your brand is recognized and trusted.
* Surprise ensures your brand is noticed and shared.
3. All good copywriting skills also apply to brand writing. There are, however, two main differences…
a) Brand writing is editorial — Today's brands publish their own content. You need an editorial mindset to create great content that's distinctive, culturally relevant and synergistic.
b) Brand writing is structured — Copywriting structures help simplify complex information, unite varied brand topics and create synergistic messaging to keep your audience engaged.
4. Good Quote:
"Without an appealing personality expressed in appropriate language, even the strongest brand will struggle to create an emotional connection with its audience. This matters because only one brand can be the cheapest, the rest have to find some other way of capturing their audience's attention and earning their affection. Good writing is a great way of doing exactly that."
From Read me — 10 Lessons for Writing Great Copy by Roger Horberry & Gyles Lingwood / p. 123
5. Become a good copywriter.
The How to Create a GOOD Brand course, will help you understand and write holistically for all parts of a brand in a clear tone of voice. You'll learn how to combine a brand's verbal and visual identities in line with your brand vision for the good of planet and people 👊
Become atomic
Have a question? It means you're ready to be better
Would you like a consultation?
We look forward to receiving your letter or call
Address
Švitrigailos 36, Vilnius (Cyber City)
The most important news, information about upcoming courses, insights and feedback from teachers and Atomics - directly to your mailbox.