Burial caskets
Team.
Simas Okas, Kotryna Briedytė, Lukas Juškonis
Traditional burials are not very planet friendly. Green burials are a growing trend. So, this Team decided to tap into this movement with a super sustainable new innovation – a burial casket made from mushroom mycelium that biodegrades within two months. The Team called their Brand "Green Ray" (a rare optical phenomenon where the sun sets on a distant and clear horizon with an emerald green flash).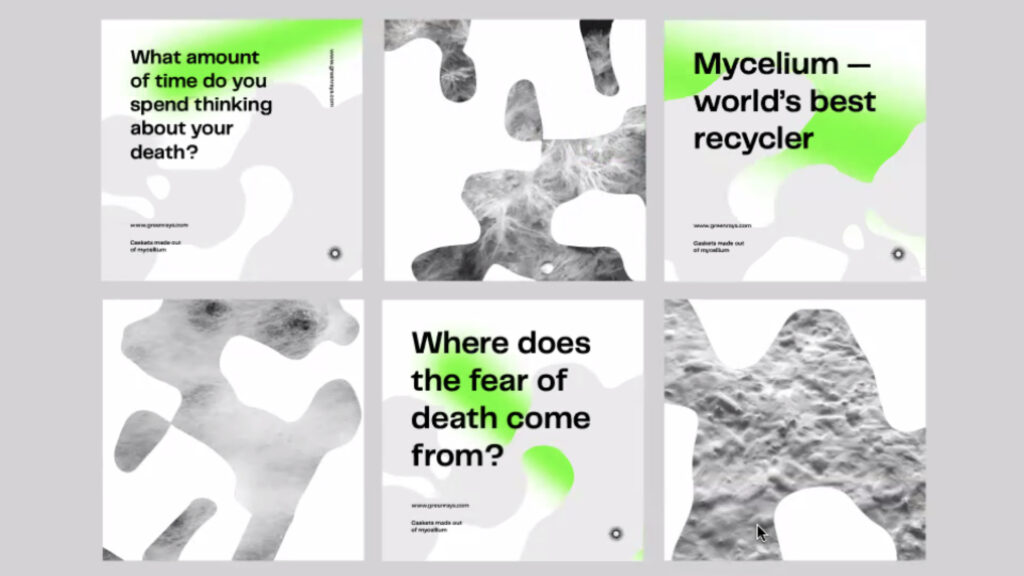 Become atomic
Have a question? It means you're ready to be better
Would you like a consultation?
We look forward to receiving your letter or call
Address
Švitrigailos 36, Vilnius (Cyber City)
The most important news, information about upcoming courses, insights and feedback from teachers and Atomics - directly to your mailbox.