Burial caskets
Komanda.
Simas Okas, Kotryna Briedytė, Lukas Juškonis
Traditional burials are not very planet friendly. Green burials are a growing trend. So, this Team decided to tap into this movement with a super sustainable new innovation – a burial casket made from mushroom mycelium that biodegrades within two months. The Team called their Brand "Green Ray" (a rare optical phenomenon where the sun sets on a distant and clear horizon with an emerald green flash).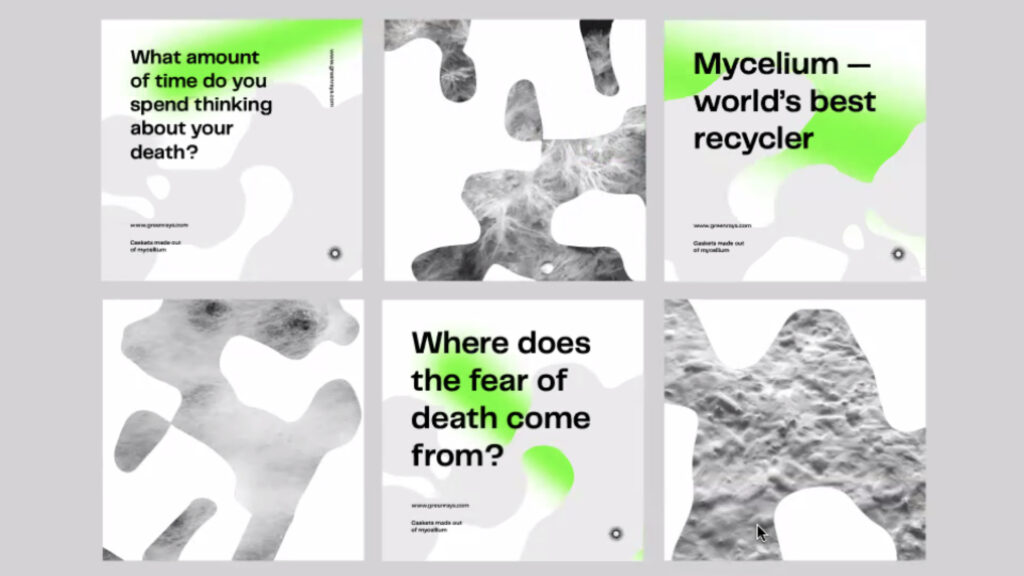 Tapk atominiu
Turi klausimų? Reiškia, esi pasiruošęs tobulėti.
Nori pasitarti?
Laukiame tavo laiško ar skambučio.
Adresas
Švitrigailos g. 34, Vilnius (Cyber City)
Svarbiausios naujienos, informacija apie artėjančius kursus, mokytojų bei Atominių įžvalgos ir įspūdžiai – tiesiai į tavo pašto dėžutę.