Tomas Nemura
Choco Agency | Co-Founder and Director
Tomas, Head of the Digital Communication course, is the Director of Choco Agency, one of the main digital marketing agencies in Lithuania.
He advises major Lithuanian brands on the preparation of their communication strategies and teaches clients that social media channels are an equal part of the modern advertising world.
Tomas' client list includes Tele2, Wrigley, Nescafé, Skittles, Maxima, and many more.
Tomas teaches in these courses:
Digital advertising
2024-03-25
Give your brand a Digital advertising strategy that will stand out from the crowd and create tangible results.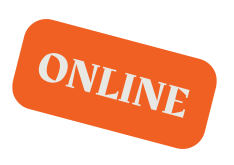 Become atomic
Have a question? It means you're ready to be better
Would you like a consultation?
We look forward to receiving your letter or call
Address
Švitrigailos 36, Vilnius (Cyber City)
The most important news, information about upcoming courses, insights and feedback from teachers and Atomics - directly to your mailbox.