Digital
advertising
This course will not only provide you with invaluable insights from the best experts in the field, but will also help you create a successful digital advertising strategy for your brand.
Duration:
2 months. Twice a week. Starting at 5 pm.
What will you learn?
Communication strategy
Brand analysis
Creative concepts and ideas
Media and strategies
User interfaces (UI)
Social media communication planning
Benefits
You will start by learning about the theoretical basics and product analyses, and then you will look for added value and ways to position a product in the digital space. Creative concept, social media, UI, content, media planning, newsletters and other essential keywords will help you become quick, well-focused and, most importantly, efficient in moving through all stages of developing a digital strategy.
Is
this
course
for
me?
The Digital Advertising course is ideal if you
have your own brand and want to independently implement its communication strategy
want to get a job in the field of digital advertising, or already work in the field but want to improve your qualifications
want to implement a successful digital advertising strategy in your current job
Teachers
Digital advertising expert-practitioners, whose daily work is in the digital field.
Digital advertising
Duration:
2 months. Twice a week. Starting at 5 pm.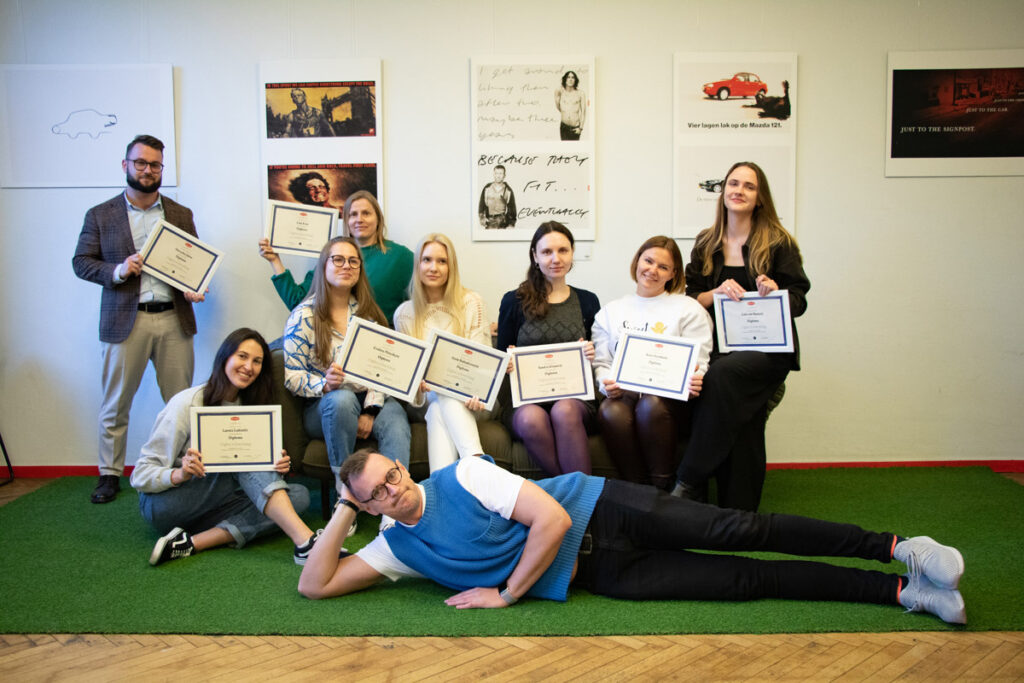 Related courses
Brand manager
2024-02-01
Learn from someone else's mistakes and master the art of managing your brand so well that it speaks for itself.
Creativity in advertising
2024-10-07
Learn to ask the right questions, make bold decisions and create advertising that captures the hearts of award committees and consumers.
Become atomic
Have a question? It means you're ready to be better
Would you like a consultation?
We look forward to receiving your letter or call
Address
Švitrigailos 36, Vilnius (Cyber City)
The most important news, information about upcoming courses, insights and feedback from teachers and Atomics - directly to your mailbox.