2015-10-13
Lürzer's Archive visits Lithuania's ad school, The Atomic Garden
Lürzer's Archive Ed-in-Chief, Michael Weinzettl takes you inside the Lithuanian ad school that plans to make a mark – The Atomic Garden, Vilnius.
Last week I spent a few days in Vilnius, Lithuania – a first for me, never having set foot in any of the Baltic states before. I was invited by the Vilnius branch of The Atomic Garden, an advertising school, founded in Madrid four years ago.
Antonio Bechtle of Milk, Lithuania's biggest and best ad agency – familiar to our readers from their work featured in Archive, as well as a beautiful campaign they created for our magazine a few years ago – is one of the head teachers there and that is how the connection came about. About half a year ago, the Milk agency moved to the very same building – a floor above to be precise – that the Atomic Garden is located at.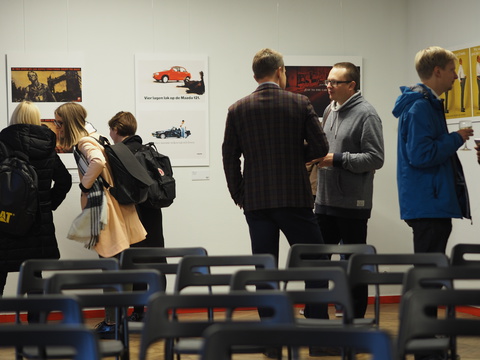 Regis Pranaitis and Aivaras Šičkus are the co-founders of The Atomic Garden in Vilnius. Regis was attending Miami Ad School in Madrid where he met the creatives that later founded The Atomic Garden advertising school in Spain's capital in 2011.
Regis, who has worked at smaller agencies as well as at Adell Taivas Ogilvy in Vilnius, ran his own production company and is an art director at another creative Vilnius agency, New! He decided to do the same for the Baltic countries where no such place exists (and he's is obviously a very enterprising young man. The hotel, I stayed at during my days there, a beautifully converted former monastery in the old centre of the city, is also one of his projects.)
His co-founder and the school's director, Aivaras, is responsible for the organisation, administration and communication, but has also for the past seven years been running Terrier, a communication agency specialising in Digital communication and traditional PR. If this is somewhat exhausting to read, just imagine what It's like to actually do it! Also he plays basketball on a regular basis – I'm breaking out in a sweat just writing this. At any rate, in November 2014, The Atomic Garden Vilnius opened its doors.
It can be found in abeautifully renovatedold Bauhaus-style building, that in Soviet times housed the Ministry of Health and was later taken up by the The Ministry of Fluxus, an inclusive, publicly accessible art project in Lithuania.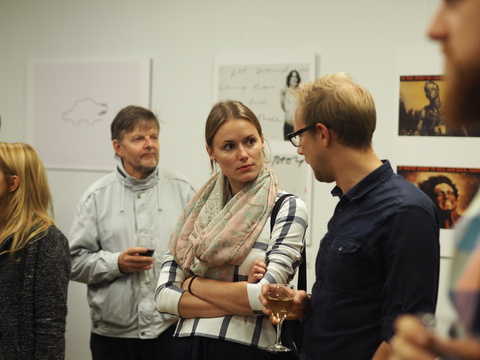 The main course that The Atomic Garden Vilnius offers is Creativity and the purpose of it is to let the students build a solid portfolio that will help them to get a job in an agency. Antonio Bechtle is the course head in charge of teaching and supervising the students' works, pushing the quality bar as high as possible to make their portfolios shine. The students are also taught by other senior creatives as well as international guest teachers
Apart from the Creativity course which lasts five months, you can also undertake a four-month venture in Account Managing and two-month in Digital Communication.
I first became aware of this school a few months ago, when I selected a couple of submissions from their students – meanwhile graduated and now hotly fought over by agencies in Vilnius trying to hire them – that I just thought would be perfect for the Lürzer's Archive Students Contest section.
They can be found in Vol. 5/2015 and were created by Janis Milzarajs and Evelina Dunovska under the tutelage of Rimantas Stanevicius (Milk's Creative Director), Antonio Bechtle and Regis Pranaitis.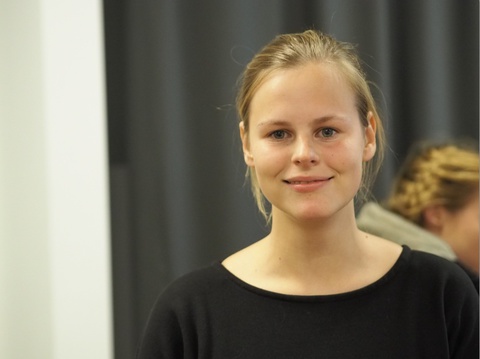 Apart from getting to know the people behind this wonderful school, I was also there to open a month-long exhibition on the premises of The Atomic Garden which features the Lürzer's Archive 30th anniversary exhibition (a continuation of 2014's touring expo).
At the opening, Antonio Bechtle quizzed me about the magazine and its history in front of some 70 invited guests, before I took questions from the audience. And boy, did they have a lot of them, with the session going on for longer than the original Q&A with Antonio.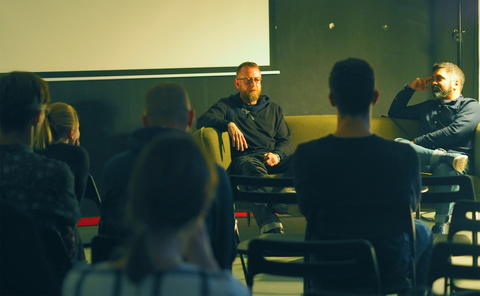 As you can imagine, the whole trip was a highly gratifying experience for me – apart from being treated like royalty by all the people from The Atomic Garden and Milk throughout. So if you know anyone interested in going into advertising, do let them know about this gem of an ad school called The Atomic Garden in Vilnius.
Become atomic
Have a question? It means you're ready to be better
Would you like a consultation?
We look forward to receiving your letter or call
Address
Švitrigailos 36, Vilnius (Cyber City)
The most important news, information about upcoming courses, insights and feedback from teachers and Atomics - directly to your mailbox.