Mantas Velykis
LRT | On Air Promotion Director
Mantas launched his career with what were probably the first social network profiles for Lithuanian brands. Later, he started creating campaigns that crossed the boundaries of both internet and traditional formats. In his over 13 years of working for advertising agencies, his work and the teams Mantas led have been recognised at international and local competitions including Cannes Lions, Epica, ADC Lietuva, Baltic Best, Napa, Password, PaRa Impact, and many others. Mantas currently creates campaigns as a part of the LRT team.
Mantas teaches in these courses:
Digital advertising
2024-03-25
Give your brand a Digital advertising strategy that will stand out from the crowd and create tangible results.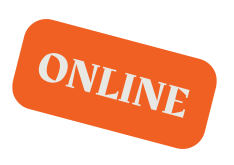 Creativity in advertising
2024-10-07
Learn to ask the right questions, make bold decisions and create advertising that captures the hearts of award committees and consumers.
Become atomic
Have a question? It means you're ready to be better
Would you like a consultation?
We look forward to receiving your letter or call
Address
Švitrigailos 36, Vilnius (Cyber City)
The most important news, information about upcoming courses, insights and feedback from teachers and Atomics - directly to your mailbox.