2023-01-24
Why create a GOOD Brand? We'll be looking for answers during a special intro day
Creating a brand that is good for our planet, people, and society and stands out with a unique positioning and brand copywriting and art direction is the main task during our 3-month course. But before we start, let's find the answer to the more important question: why? To help with this, we are inviting you to a special intro day. The following experts will join our knowledge session with their topics: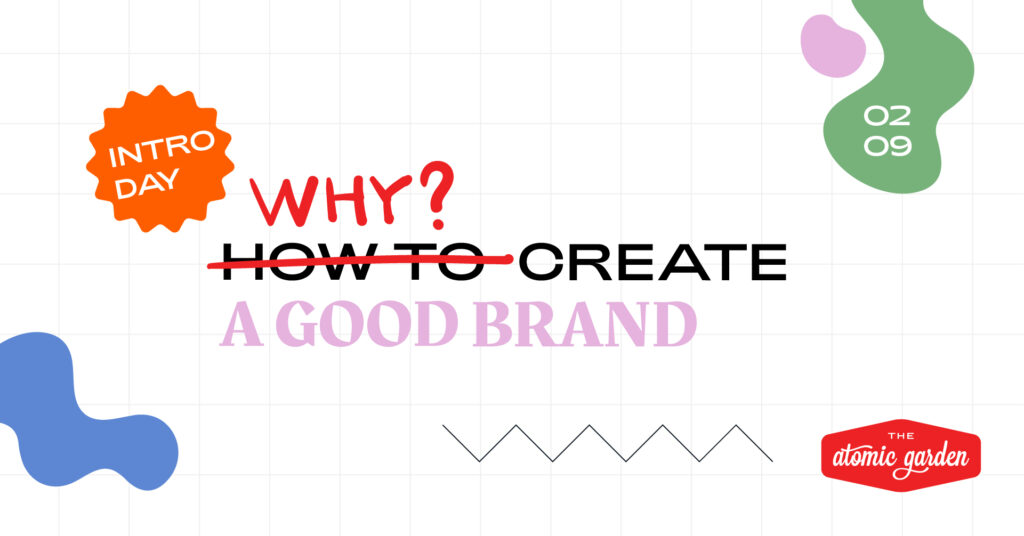 GOOD BRANDS AND BETTER ADVERTISING: THINKING BEYOND TV ADS
Mantas Velykis (On Air Promotion Director / LRT)
IF YOUR BRAND HAS A GOOD ENGINE, YOU CAN ENJOY THE RIDE
Clare McNally (Creative Director / McNally Unlimited)
GOOD BRAND PACKAGING IS NOT ONLY ABOUT PACKAGING
Gabija Platūkytė-Azarevičė (Head of Design / Great&Golden)
ESG IN VC INVESTING (FIRECHAT)
Arvydas Bložė (Partner / Practica Capital)
WHY ARE BRANDS MORE VALUABLE THAN EVER? (PANEL DISCUSSION)
Aistė Jakimavičiūtė-Bikauskė (Partner & Art Director / Imagine)
Algirdas Orantas (Partneris & Co-founder / Critical)
Rimantas Stanevičius (Creative Director / Milk)
We'll get together at 4:30 pm, with the talks beginning promptly at 5 pm. This will be followed by an informal discussion in our cosy kitchenette.
The intro day is open for everyone. Just don't forget to RSVP.
If you'll choose to attend the live intro day at school, keep in mind that there are only 50 spots on a first come basis.
Become atomic
Have a question? It means you're ready to be better
Would you like a consultation?
We look forward to receiving your letter or call
Address
Švitrigailos 36, Vilnius (Cyber City)
The most important news, information about upcoming courses, insights and feedback from teachers and Atomics - directly to your mailbox.