Linseed oil wood impregnator
Team.
Jurgita Legotaitė, Eglė Kirdeikienė
Linseed oil is perfect for wood impregnation: non-toxic, easy to use, dries quickly, allows the wood to breathe, and grows in Lithuania. "Medinčius" is a natural linseed oil impregnator to protect wooden furniture and the local traditions and memories it represents.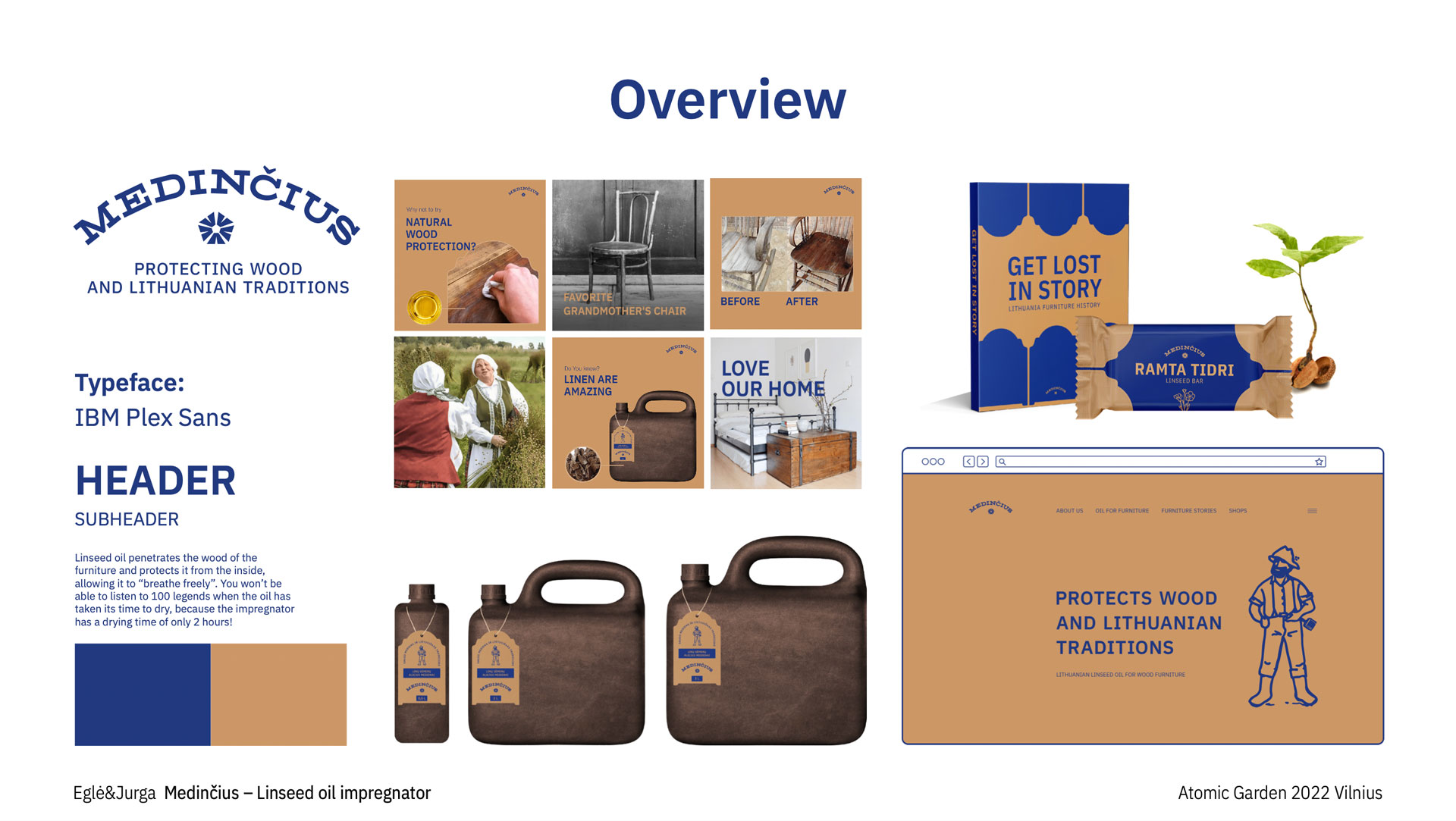 Become atomic
Have a question? It means you're ready to be better
Would you like a consultation?
We look forward to receiving your letter or call
Address
Švitrigailos 36, Vilnius (Cyber City)
The most important news, information about upcoming courses, insights and feedback from teachers and Atomics - directly to your mailbox.