Linseed oil wood impregnator
Komanda.
Jurgita Legotaitė, Eglė Kirdeikienė
Linseed oil is perfect for wood impregnation: non-toxic, easy to use, dries quickly, allows the wood to breathe, and grows in Lithuania. "Medinčius" is a natural linseed oil impregnator to protect wooden furniture and the local traditions and memories it represents.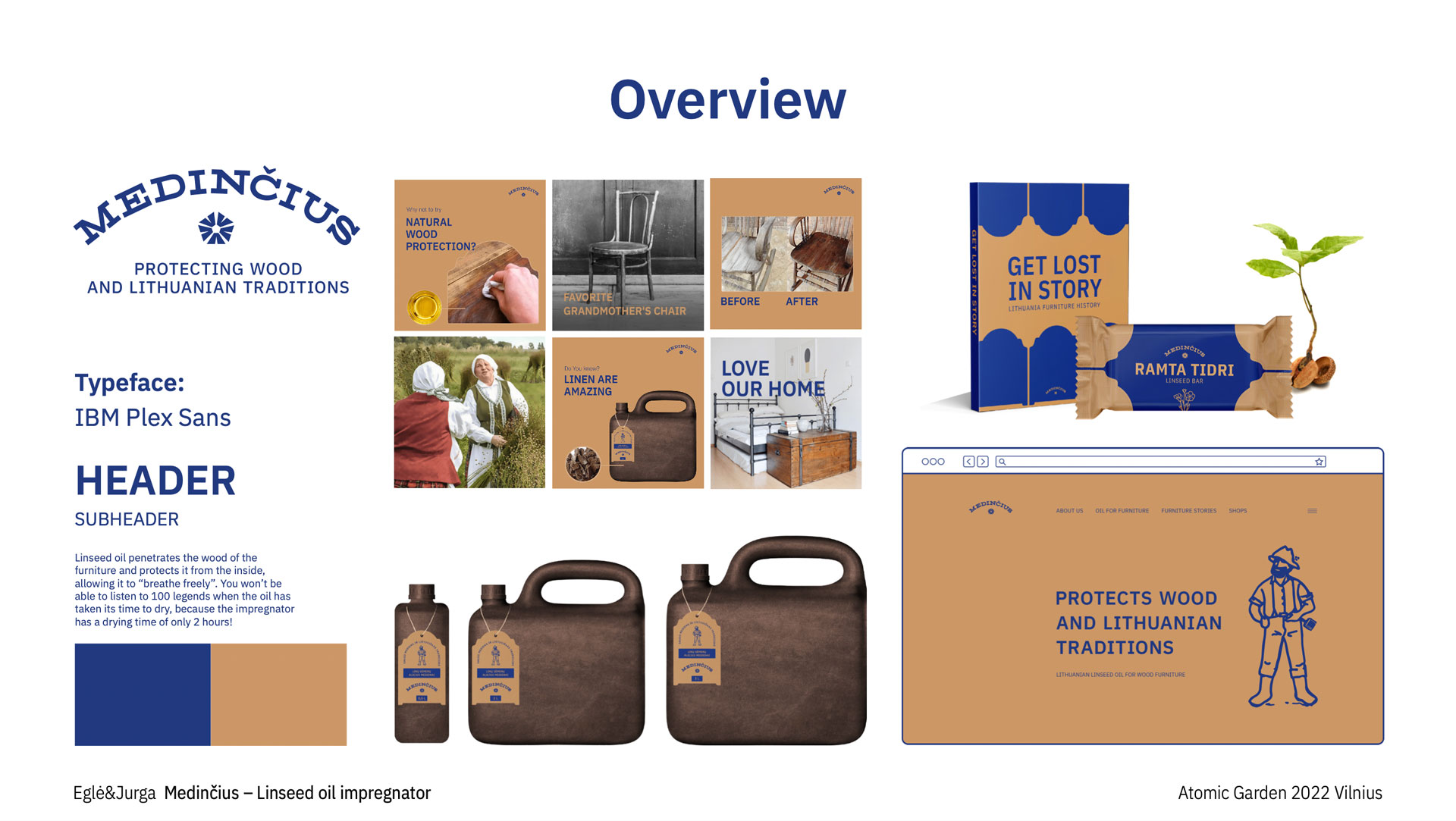 Tapk atominiu
Turi klausimų? Reiškia, esi pasiruošęs tobulėti.
Nori pasitarti?
Laukiame tavo laiško ar skambučio.
Adresas
Gedimino pr. 27, Vilnius
Svarbiausios naujienos, informacija apie artėjančius kursus, mokytojų bei Atominių įžvalgos ir įspūdžiai – tiesiai į tavo pašto dėžutę.