Product
Management
Where should you start, what may you do to improve your product, and how could you do it? These are all the questions that product managers face on a daily basis. During this course, you will learn as well as practice how to build as well as improve products from indicating problem areas and estimating opportunity sizes to coming up, testing, and scaling a solution.
Duration:
2 months. 2 times a week. 2 hours on Tuesdays and Thursdays + individual work and consultations
Location:
Švitrigailos 34 (Cyber City) | Online
What will you learn?
Introduction to product management
Opportunity validation
Product design
Product development
Launch & iteration
Excelling in product management
Benefits and structure
The aim is to provide a theoretical framework for participants to build practical skills by proposing changes to existing products, creating solution wireframes, testing designs, and making decisions in high-uncertainty situations. Every participant will leave this course with their product portfolio in hands that can serve as a valuable example of product skill set for the future career opportunities.
The course will equip participants with Product Sense & Execution, not only Product Manager skills, so they could take their performance to the next level in any role by estimating and clearly communicating opportunities, ruthlessly prioritizing, and pursuing the best user experience in every decision-making step.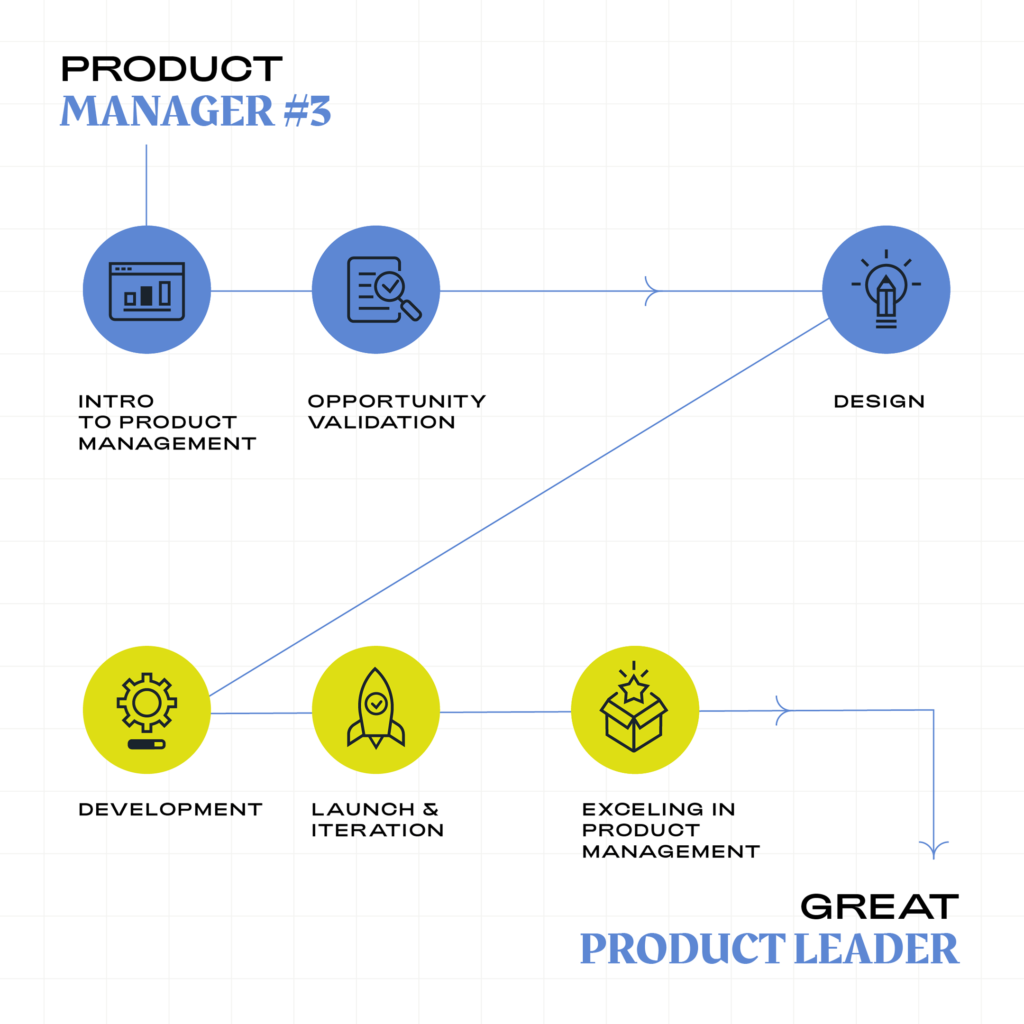 Is
this
course
for
me?
The Product Management course is a great choice for:
● professionals with working experience aiming to become Product Managers;
● Junior Product Managers aiming to strengthen their PM foundations;
● people aiming to incorporate better product management practices into their company, whether it is a startup or an established company.
Teachers
Experienced product management devotees from top Lithuanian startups.
Reviews
We are just as proud of our alumni, whom we call Atomics with a capital A. Whether they came to our school to gain more knowledge or to start a new stage in their career, they are now top-level professionals and our best business cards. Read reviews and learn more about the first-hand experience of studying the courses you find interesting.
During the course, we got a broad overview of the product manager role from a variety of experiences. The enthusiasm of the course leaders to share both their experience and to talk about their product and the problem it solves was particularly noticeable. What I liked most were the teachers who shared their personal, very specific experiences and product (failure) stories. All the presented theoretical material is well summarized and arranged in slides, which will be used and opened when I want to delve into one or another topic when a similar situation occurs in practice. Overall, the course was a good set, where the lessons flowed from each other. In summary, I would rate it as suitable for both those completely new to the product journey and a great refresher for those already experienced. The main takeaway I took away from the course is that the purpose of the product manager role is to identify the most important problems to be solved for your audience and to put together a winning strategy.
Armandas Vaičikauskas
Vinted
Since my school days, I have dreamed of establishing a community that would have a positive impact on the world around me. While working as a programmer in a product team, I saw that product managers are a part of the community that controls the levers of influence, which made me want to try this position myself. I was pleasantly surprised that I didn't have to look far for opportunities, as The Atomic Garden was just recruiting for its first class of people who wanted to become Product Managers. What I expected from the course was a demystification of the producer role, heated discussions with teachers, and feedback-dominated mentoring. Expectations met. I know the difference between a Project and a Product Manager, I managed to pit teachers against each other, and I don't even know where to put the amount of feedback I received from mentors and teachers. As someone with a fairly high quality standard, I was pleased with the competence of the teachers and the level of knowledge of their craft. The most important thing is that they did not lack empathy, which is especially important in the training of new knowledge and skills. During the course, we went through the product cycle, taking away 3 practical works that you can put in your portfolio. The teachers kept sharing different career stories with us. It was very useful in forming a multifaceted perspective of working in product companies.
Product Management
Duration:
2 months. 2 times a week. 2 hours on Tuesdays and Thursdays + individual work and consultations
Location:
Švitrigailos 34 (Cyber City) | Online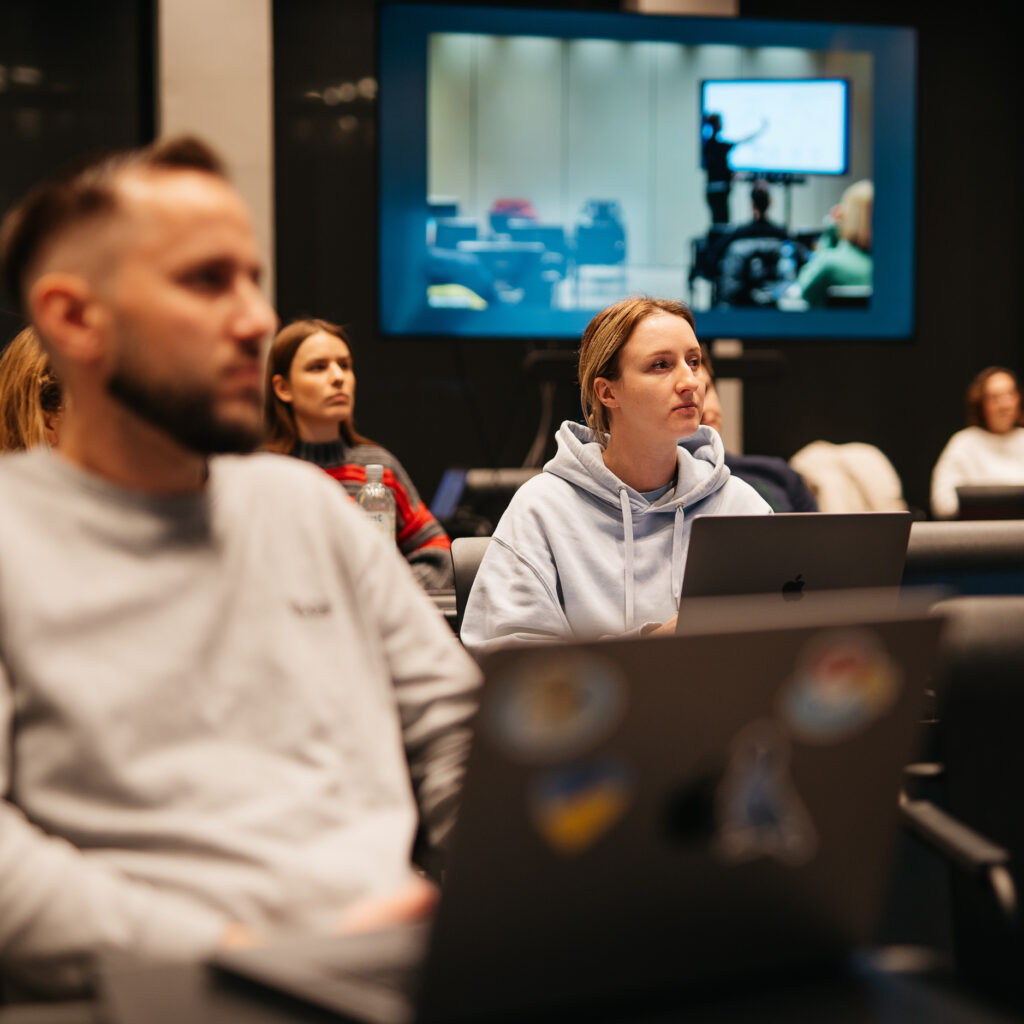 Become atomic
Have a question? It means you're ready to be better
Would you like a consultation?
We look forward to receiving your letter or call
Address
Švitrigailos 36, Vilnius (Cyber City)
The most important news, information about upcoming courses, insights and feedback from teachers and Atomics - directly to your mailbox.